Summer Love-in
| | |
| --- | --- |
| | I was 2 years old in 1967, which was the "Summer of Love", and Haight Ashbury was the district where it was most obvious, with hippies, Free Love, Flower Power, anti war protest, and psychadelic drugs everywhere. This philosophy has effected me, and although I don't do drugs or some of the other things they did, I think I can still appreciate the culture. |
Theology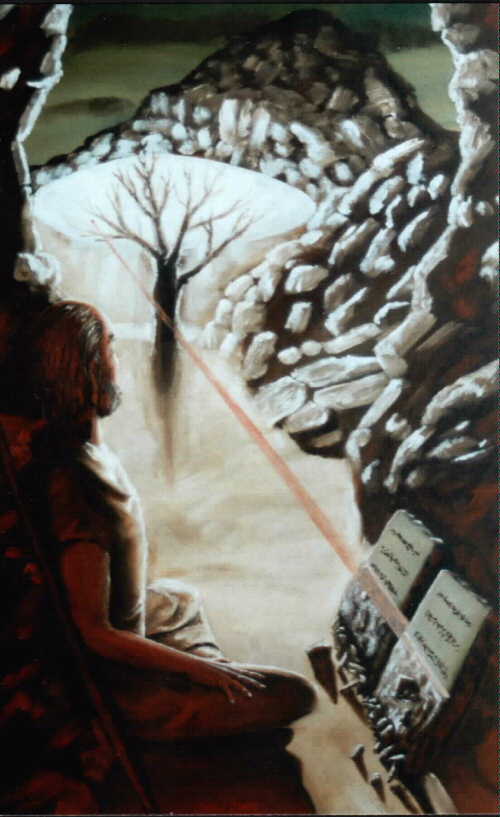 Moses, the Burning Bush, and the Tablets of Stone
Moses is said to have climbed Mount Sinei, during the exodus from Egypt. On the mountain he was alone, and from an age before manned flight and Lasers were ever even possible. So what was this man to think when he saw a flying machine so bright, that it illuminated the trees near it like only a fire could do in his time. This machine was able to communicate with him. What would he think when he saw a bright light cut marks into stone that were explained to be words of law. Could this be an extra-terrestrial alphabet that became Hebrew?. Was Moses really the inventor of the Hebrew alphabet?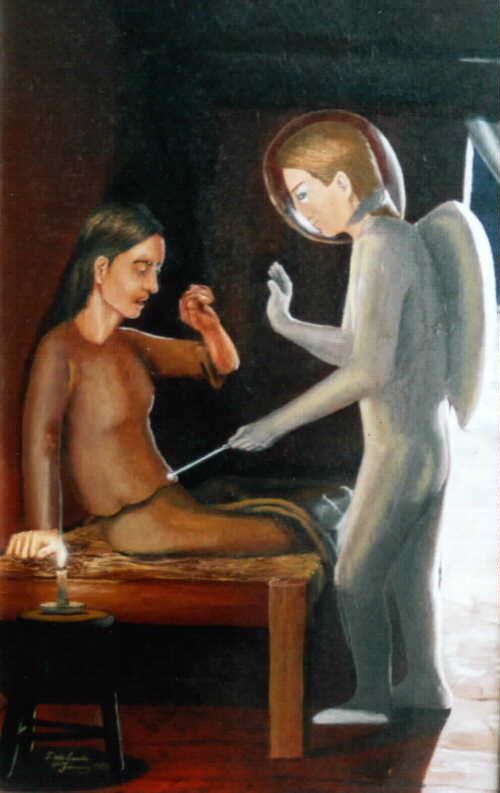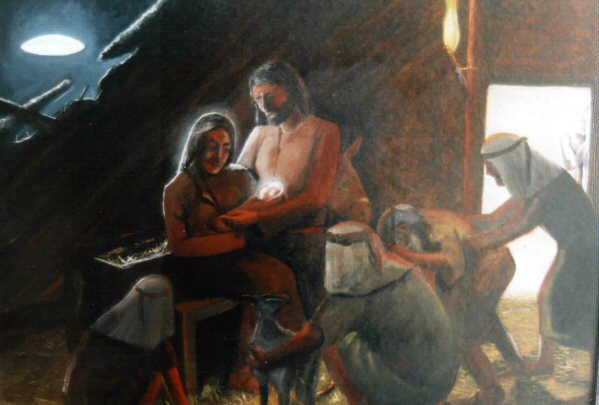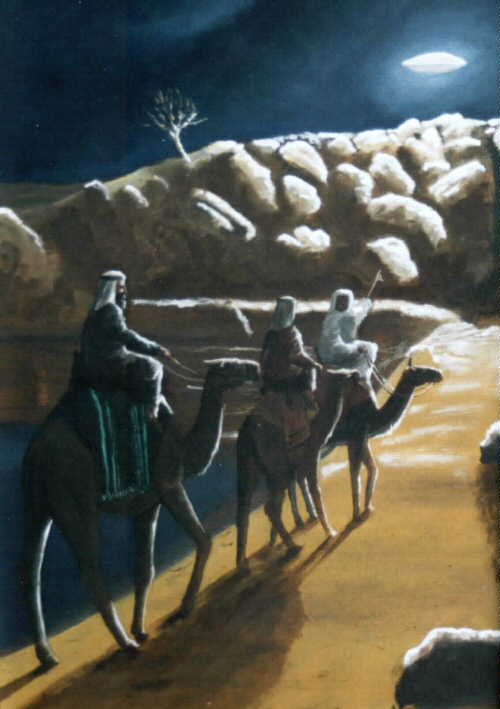 The Immaculate Deception
Virginity intact
An Angel came with a flower, and told Mary she would have a child, a genetically modified son. Unfortunately she didn't understand that the bright flower was really a laser capable of fertilising and modifying an egg, and that the messenger wasn't from a supreme being, and was also the cause of her pregnancy.
The Star of Bethlehem
A messenger visited some Sheperds, before returning to his flying machine and lead the sheperds to the stable of the genetically enhanced child. The flying machine was mis-identified as a star, since no one on earth could fly
The Three Wise Men
These three men were clever for their time, but they weren't to know that Extra-terrestrials could fly. They just thought it was a special star, so they followed it.
Nature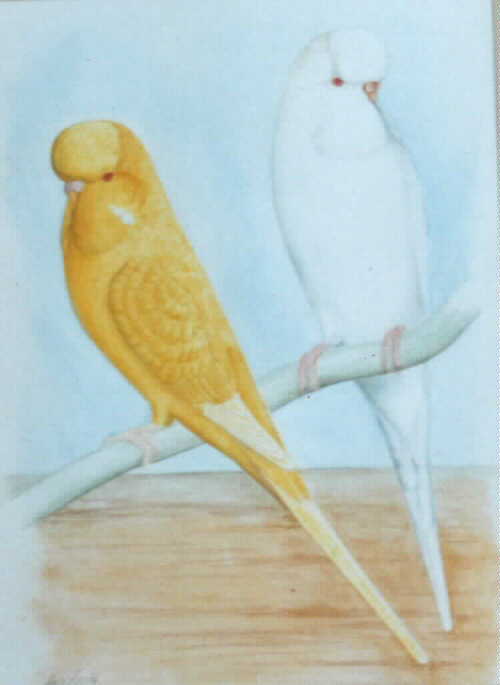 Buderigars
I started out by painting animals. At the age of four and a half I could draw a mean horse, and being taught that little trick, by my father then, gave me the confidence to develop a head of most other kids my age. I got into budgies at about seven or eight, because dad bought some for us. These buderigars are a much later example of that subject matter, these are in the form of a water colour in a wild setting.
History
At the moment I have an interest in painting pictures that speak of the past, particularly in my family. As a result of my family tree research I have found that I have got to know these people who have long since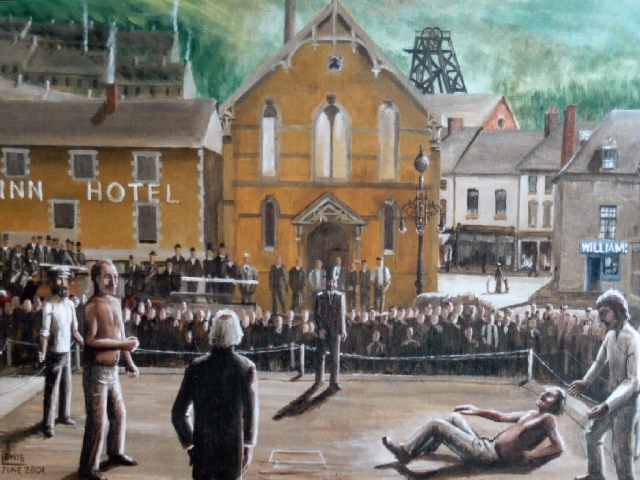 Prize Fighting in the Valleys
past away, but knowing them isn't enough, so from what I have been able to learn about them, I painted these two pictures which although not perfect likeness I can hang them on the wall and feel closer to them.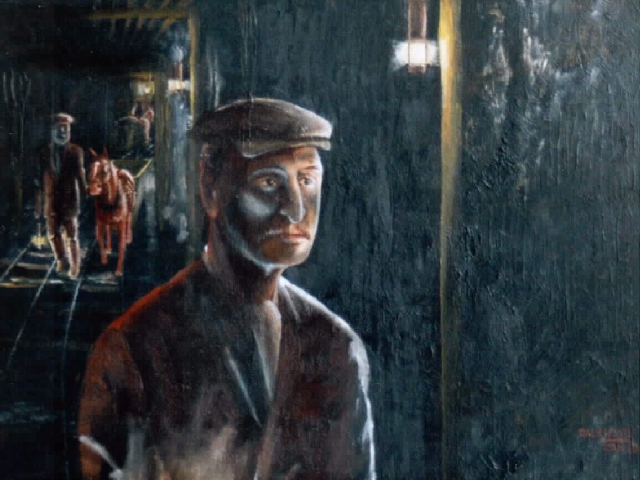 Back to the Face